… Post Admin / March 18, 2023 / Photo Credit: aboutUttarakhand.com
Udham Singh Nagar District

Udham Singh Nagar District, Uttarakhand, India, is a thriving hub of industry, cultural variety, and natural beauty in India's Terai area. The district, which was given the name Udham Singh in honor of the famed independence hero, is known for its agricultural success, its expanding industrial base, and its booming tourist industry. Udham Singh Nagar is a region in India that is rich in historical importance and economic activity, and its attractions include everything from verdant fields and bustling marketplaces to calm temples and exciting festivals.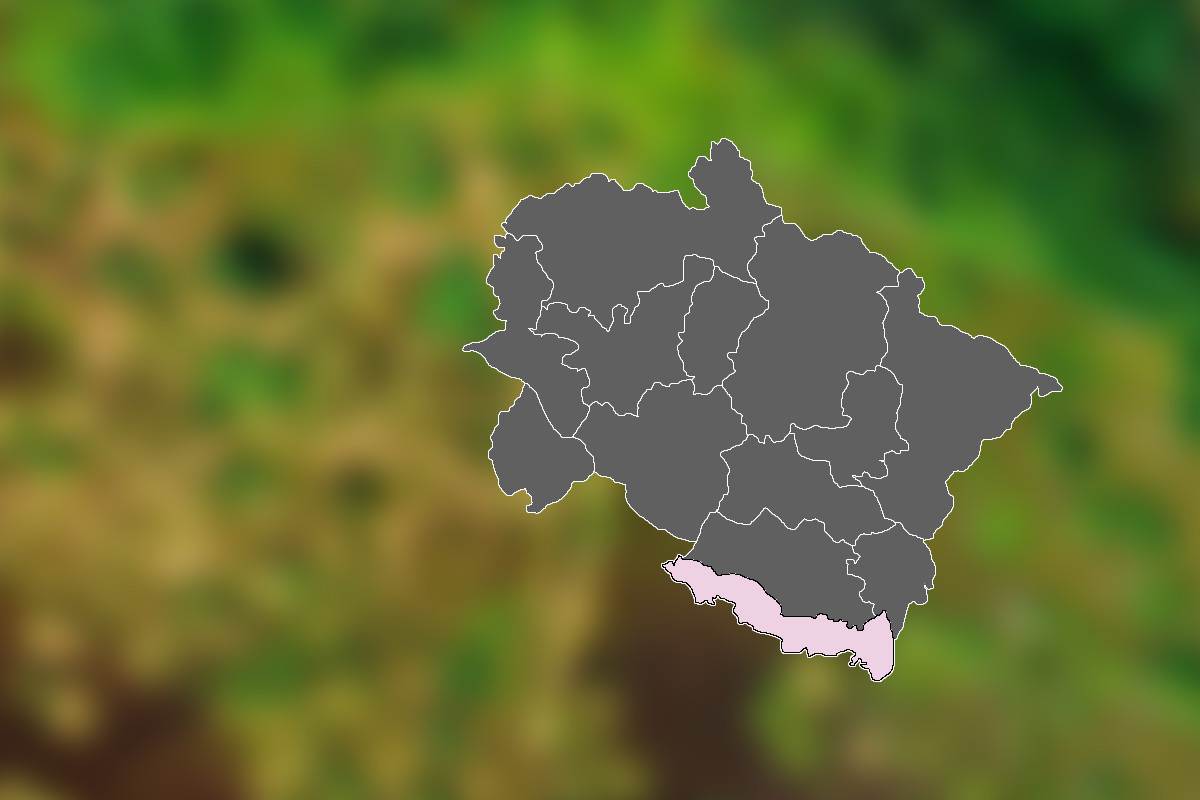 Photo Credit: aboutUttarakhand.com
Details

Udham Singh Nagar is the agricultural heartland of Uttarakhand and is often called the "Granary of Uttarakhand." The area is perfect for growing rice, wheat, sugarcane, and vegetables because to its rich plains and temperate temperature. Beautiful and revealing of rural life in northern India, the agricultural landscapes are a visual treat.
The Govind Ballabh Pant University of Agriculture and Technology (GBPUAT) is located in Udham Singh Nagar, making the city an important center for agricultural study and advancement. The vast campus and many research facilities at this university make it a leading educational and research institution in the field of sustainable agriculture, as well as in the areas of farming and livestock management.
For Sikhs, the holy place of Gurudwara Nanakmatta Sahib in Udham Singh Nagar is of the utmost importance. People go from all around to worship at the Gurudwara Nanakmatta Sahib. Peaceful and historically significant, the gurudwara is visited by devotees looking for blessings and peace.
Udham Singh Nagar's local marketplaces and handicrafts showcase the district's thriving economic culture. The district capital, Rudrapur, is home to bustling marketplaces selling everything from modern wares to antiques, as well as fresh fruit and regional specialties. These marketplaces are a great place to meet locals and sample regional specialties.
The area is a cultural melting pot, where diverse groups and customs coexist together. Festivals including as Diwali, Holi, and Eid are celebrated with great fervor, testifying to the region's cultural diversity. Festival-goers get a taste of the local culture by participating in the celebrations, seeing traditional performances, and eating and drinking with the locals.
While the world-famous Jim Corbett National Park isn't technically in Udham Singh Nagar District, it's located on the district's northeastern boundary and is a key draw for wildlife watchers and ecotourists. Tigers, elephants, leopards, and many bird species all make their homes in the park. The park's safaris are a great way to see the rich flora and fauna of the Terai for yourself.
Significant industrial expansion has occurred in Udham Singh Nagar, with the establishment of several factories and industrial parks that have boosted the local economy. The district is becoming a major participant in Uttarakhand's industrial landscape because to the formation of industrial centers, which have brought about economic growth, employment opportunities, and infrastructure improvements.
The Tirupati Balaji Temple in Kashipur is a holy destination for those who worship Lord Venkateswara. People from all over the world come to pray and be inspired by the temple's spiritual grandeur and atmosphere. A calm lake is part of the temple complex, adding to the peace and quiet there.
Sustainable Growth: As the tourist industry in Udham Singh Nagar District expands, efforts are being made to encourage visitors to engage in responsible and long-term travel. The district is attempting to maintain its environment and cultural history via efforts such as resource conservation, waste management, and community engagement.
Origin And History

It was on September 30, 1995 that Udham Singh Nagar was established outside of the Nainital district. The refugees who came in 1948 as a direct consequence of the division were able to return to the place after it had been abandoned for some time. People who had initially arrived in this area from the east and the northwest returned there to make their homes.
Geographic Details
District: Udham Singh Nagar District is located in the [NA] district.
City: Udham Singh Nagar District is in the city [NA].
Elevation: Udham Singh Nagar District is located at an altitude of [Not Available] feet.
Latitude: Udham Singh Nagar District has a latitude of 29.0626 degrees.
Longitude: Udham Singh Nagar District has a longitude of 78.5463 degrees.
How To Reach Udham Singh Nagar District?

By Road:
Udham Singh Nagar has excellent access to public roads. It is near other towns and cities in Uttarakhand and surrounding states via National Highway 74, which is where it is situated. Cities like Delhi, Dehradun, and Haldwani are all accessible by bus, vehicle, or taxi to get you to Udham Singh Nagar. The drive provides beautiful vistas of the surroundings. The distance and journey duration vary depending on the starting place, but driving from Delhi to Udham Singh Nagar typically takes 5 to 6 hours.
By Train:
Rudrapur City Railway Station, which is located about 8 km from Udham Singh Nagar, is the closest railway station. Major Indian cities are well-connected to Rudrapur. There are many trains that run between Rudrapur and places like Delhi, Lucknow, and Kolkata, both express and passenger trains included. To go to Udham Singh Nagar from Rudrapur, use a taxi, a shared cab, a bus, or both. Rudrapur to Udham Singh Nagar may be reached by car in 15 to 20 minutes.
By Air:
Pantnagar Airport, which is 12 km from Udham Singh Nagar, is the closest airport. Only a few significant Indian cities offer flights to Pantnagar Airport, which have poor connectivity. To get to Udham Singh Nagar from the airport, take a pre-paid cab or order a taxi. It takes about 30 minutes to travel from Pantnagar to Udham Singh Nagar.
What Is The Best Time To Visit Udham Singh Nagar District?

The months of October through March and April through June are prime time to visit Udham Singh Nagar. It is ideal for touring, outdoor sports, and seeing the agricultural landscapes of the area during the winter months (October to March), when temperatures are mild. Udham Singh Nagar is at its best during the spring (April to June) when temperatures are mild and flowers are in bloom.
5 Places Around Udham Singh Nagar District

Nainital: Nestled around the pristine Naini Lake and surrounded by lush hills, Nainital is a popular hill station and a paradise for nature lovers. The town's charm lies in its picturesque landscapes, colonial architecture, and serene lakeside ambiance. Nainital offers a variety of activities, from boating on the lake and exploring the Mall Road to visiting attractions like Naina Devi Temple and Snow View Point. The tranquil beauty of the Nainital makes it an ideal destination for a relaxing getaway or a romantic retreat.
Jim Corbett National Park: India's oldest national park, Jim Corbett National Park, is renowned for its diverse wildlife and natural beauty. Located in the foothills of the Himalayas, the park is home to a wide range of species, including tigers, elephants, leopards, and various bird species. Visitors can enjoy jungle safaris to witness the rich biodiversity and experience the thrill of spotting wildlife in their natural habitats. The park also offers opportunities for birdwatching, nature walks, and serene landscapes along the Ramganga River.
Ramgarh: Known as the 'Fruit Bowl of Kumaon,' Ramgarh is a hidden gem surrounded by apple orchards and verdant landscapes. The town offers breathtaking views of the snow-capped Himalayas, making it a perfect destination for nature enthusiasts and photographers. Ramgarh also has historical significance, with Rabindranath Tagore's stay at the famous Tagore Top inspiring some of his literary works. The peaceful ambiance, pleasant climate, and rejuvenating environment of Ramgarh make it an ideal spot for a quiet retreat.
Bhimtal: Situated around the scenic Bhimtal Lake, this town offers a tranquil and less crowded alternative to the Nainital. Bhimtal Lake, with its emerald waters, is surrounded by lush hills and offers opportunities for boating and birdwatching. The town is also home to the Bhimeshwar Mahadev Temple, an ancient shrine dedicated to Lord Shiva. Exploring the lakeside, enjoying the serene atmosphere, and taking leisurely walks around Bhimtal make for a delightful experience.
Gaula River: The Gaula River is a tributary of the Kali River and offers excellent angling and fishing opportunities. The river is known for its population of Mahseer, a prized game fish. Anglers and fishing enthusiasts flock to the Gaula River to try their luck and enjoy the serene surroundings. The river flows through picturesque landscapes, adding to the charm of the fishing experience. The Gaula River is a unique destination for those seeking outdoor adventure and a connection with nature.
Advisory

It is highly advised that before setting off on any trip; you take the time to carefully research the most recent travel information that is presently available, such as the current condition of the roads and the expected arrival times of planes and trains. Doing so can help you avoid being caught off guard and ensuring that your trip goes off without a hitch, regardless of how long or tough it may be. If you put in the time and effort to do your homework before leaving, you may better organize yourself for the trip and pack all the necessary items.
To Conclude

To sum up, the Udham Singh Nagar District is a lively tapestry that provides a wide variety of experiences, from rural vistas and bustling marketplaces to religious centers and thriving industries. Udham Singh Nagar is a popular destination for tourists looking to experience the diverse culture, rich history, and breathtaking scenery that characterize this special part of Uttarakhand. Udham Singh Nagar is a district full of life, and tourists may experience that life by participating in local events, meeting friendly locals, and learning about the area's thriving economy.
Posts Related To Udham Singh Nagar District