… Post Admin / March 18, 2023 / Photo Credit: aboutUttarakhand.com
Pithoragarh
Pithoragarh is Uttarakhand's most eastern Himalayan district. High Himalayan mountains, snow-capped peaks, passes, valleys, alpine meadows, forests, waterfalls, perennial rivers, glaciers, and springs are all part of its natural landscape. The five tehsils that make up the district are Munsiyari, Dharchula, Didihat, Gangolihat, and Pithoragarh.
The nearest airport for people is Naini Saini.There are deposits of magnesium ore, copper ore, limestone, and slate stone in the area. The district is part of Uttarakhand's Kumaon region and is also one of the state's administrative divisions.
Pithoragarh has a lot of temples and ruined forts that remind people of the time when the Chand Kings were in charge. To the north of the district is the Tibetan Plateau. Nepal is on the eastern side of the country. Its eastern border with Nepal is made up of the river Kali, which flows from Kalapaani.
It is a part of India that shares a border with China. Through the Lipu-Lekh pass in the Greater Himalayas, the Hindu pilgrimage route to Mount Kailash and Lake Manasarovar goes through this district.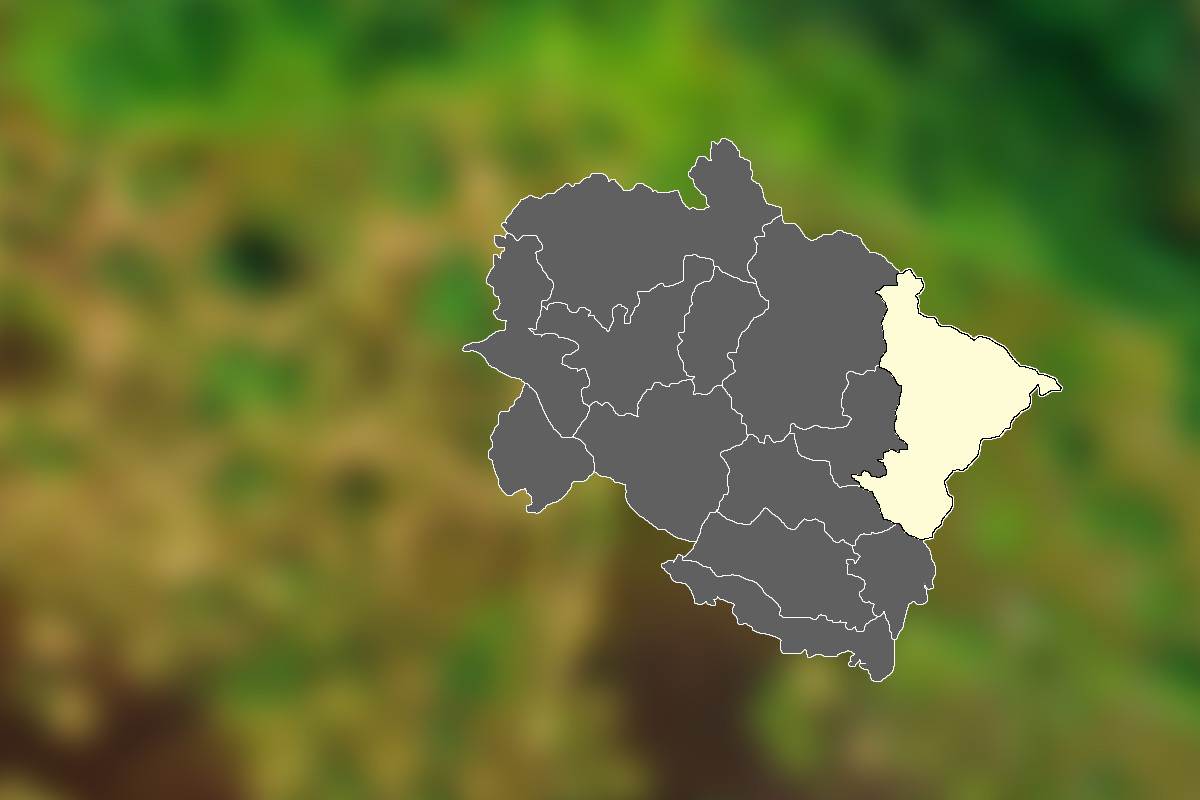 Photo Credit: aboutUttarakhand.com
History
Pithoragarh was ruled by many dynasties and kings over the years. History says that this place was ruled by Prithviraj Chauhan. In 1364, the Pala Dynasty took over. The Pala dynasty was in charge of Pithoragarh until the end of the 14th century. History shows that the Brahm dynasty of Nepal began in 1420, but it didn't last long.
Geographic Details
| | |
| --- | --- |
| District | Pithoragarh |
| Area | 7,059 Sq. Km. |
| Elevation | 360 to 7,068 Meters |
| Latitude | 30.0004° N |
| Longitude | 80.1804° E |
Other Details
| | |
| --- | --- |
| Language | Hindi, Garhwali and Kumaoni. |
| Place Famous For | Pilgrimages and Tourist Places. |
| Best Time to Visit | Summers and Autumn. |
| Clothing | When visiting in the winter, wool and jackets are advised. |
How To Reach
By Road:
Public Transport and Taxis are available which will drop you to Pithoragarh Bus StandBy Train:
Nearest railway station is Tanakpur Railway Station (151 km) which is connected to major cities of India.By Air:
Nearest airport is Pantnagar Airport (241 km)
Uttarakhand is divided into two divisions: Garhwal and Kumaon. Uttarakhand state is made up of 13 districts, seven of which, Dehradun, Haridwar, Chamoli, Rudraprayag, Tehri Garhwal, Uttarkashi, and Pauri Garhwal, are a part of the Garhwal division. Almora, Nainital, Pithoragarh, Udham Singh Nagar, Bageshwar and Champawat are all part of the Kumaon division.