… Post Admin / March 18, 2023 / Photo Credit: aboutUttarakhand.com
Haridwar District

Haridwar District in Uttarakhand, India, shines as a spiritual and cultural nexus along the banks of the holy Ganges River. Pilgrims, tourists, and those searching for personal growth all have a particular place in their hearts for this sacred neighborhood. Haridwar's spiritual importance, lively festivals, and the potent pull of the Ganges combine to make the city an irresistible tourist destination. It is a place where tourists may devote themselves, experience the world, and learn more about themselves.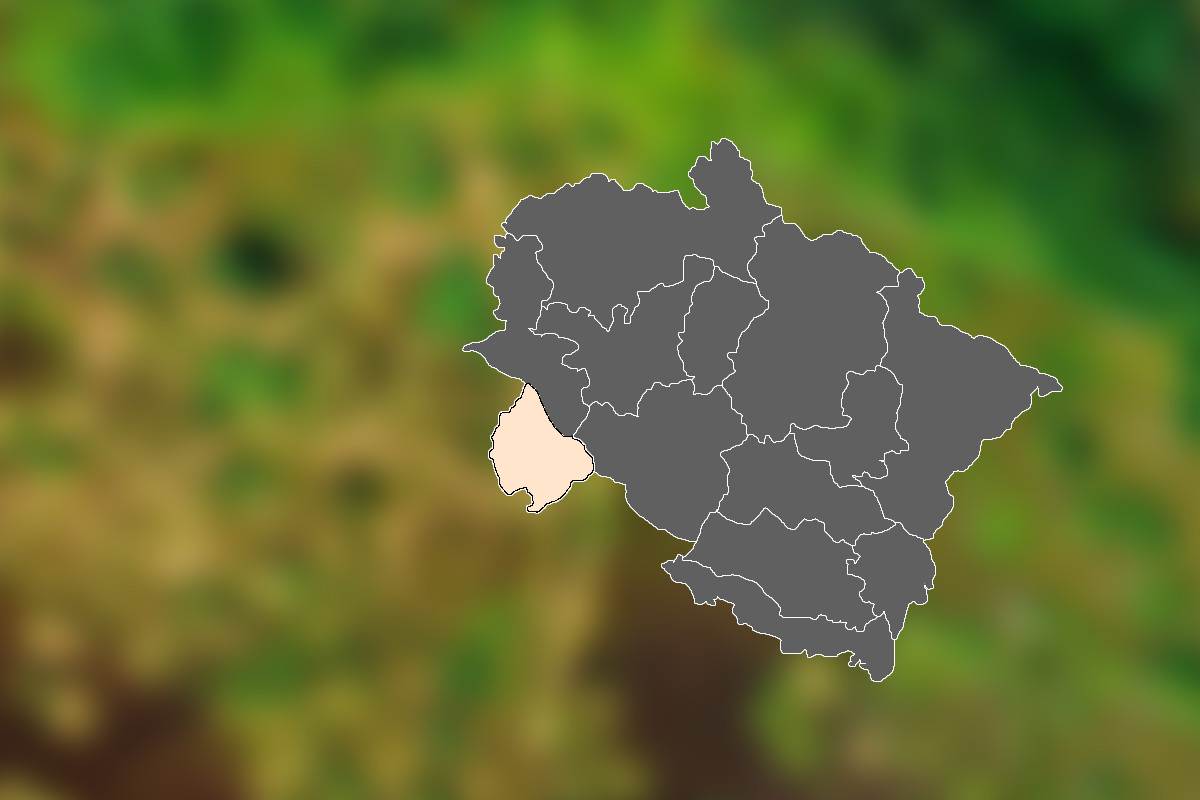 Photo Credit: aboutUttarakhand.com
Details

Haridwar's name, which means "Gateway to God," describes its status as one of Hinduism's seven holiest destinations. The district's spiritual vibe is obvious because to the abundance of temples and ghats (steps leading to the river). Lord Vishnu is said to have left his imprint at Har Ki Pauri, one of the holiest ghats. Every night, thousands of visitors and devotees go to the riverbanks to see the beautiful ceremony of light and devotion known as the Ganga Aarti.
Haridwar is most famous for hosting the massive annual religious festival known as the Kumbh Mela. Millions of people make the journey to the Ganges and Yamuna rivers' meeting point every 12 years to make a spiritual offering and wash away their sins. A more unusual festival that epitomizes the spirit of dedication, cultural variety, and social peace is the Maha Kumbh Mela, which occurs once every 144 years.
Temples dedicated to Chandi Devi and Mansa Devi may be found on Neel Parvat and Bilwa Parvat, respectively; both provide stunning vistas of the city and the Ganges in addition to their religious significance. Pilgrims may take a beautiful cable car trip or walk up to these hilltop shrines, where the atmosphere is charged with awe and the views are breathtaking.
Haridwar is known for its many holy confluences, but the meeting of the Ganges and the Chandrabhaga River near Gau Ghat and the Sapt Rishi Ashram is particularly moving. The Sapt Rishi Ashram, a monument to the spiritual heritage of seven great sages, sits at this pivotal location. The fabled story of the Ganges being kept in check by Lord Shiva's hair pays respect at a site called Gau Ghat, which takes its name from the holy cow.
Haridwar is a major center for yoga and holistic health, drawing visitors from all over the globe. For individuals in search of inner peace and holistic health, places like yoga retreats, ashrams, and wellness facilities are ideal. The neighborhood is full with positive spiritual energy, making it perfect for meditative pursuits like yoga and mindfulness.
Haridwar's neighbor, Rishikesh, is a holy city known as the "Yoga Capital of the World." Seekers, yogis, and tourists in pursuit of spiritual direction and self-discovery go to Rishikesh for its ashrams, yoga centers, and famous Laxman Jhula bridge. White-water rafting and other outdoor activities in Rishikesh's Ganges provide an exhilarating complement to the city's meditative atmosphere.
Haridwar's lively alleys and bazaars provide a wide variety of delicious street foods and regional specialties. The variety of savory and sweet dishes, from savory chaats to sweet jalebis and rabri, is a reflection of the neighborhood's rich cultural history and culinary tradition.
Cultural Diversity in Haridwar The Haridwar District is a cultural and religious crossroads. The annual Kanwar Yatra, in which worshippers take water from the Ganges to give to Lord Shiva temples, is a remarkable example of the harmonious coexistence of religion and celebration. Ganga Dussehra and Buddha Purnima are just two of the many festivals and fairs that take place in the area every year to honor the many different cultures that coexist here.
Efforts are being undertaken to encourage ethical and sustainable tourism practices in Haridwar as the city's spiritual and cultural importance draws an increasing number of tourists. Many efforts are being made to preserve Haridwar's history and natural beauty for future gen
Origin And History

Legend has it that King Bhagirath dragged the Ganges down from the clouds for the sake of his forefathers. Brahma, Vishnu, and Mahesh are claimed to reside in Haridwar, adding to the city's sanctity. It is said that Lord Vishnu's footprint may be seen on a stone that is permanently installed on the top wall of Har-Ki-Pauri and is regularly touched by the Holy Ganga.
Believers who bathe in the Ganges River in Haridwar think doing so would guarantee them a place in paradise. On December 28, 1988, the district of Haridwar was established. Previously a part of the Saharanpur Divisional Commission, this district was annexed by Uttarakhand in 2000. Roshnabad, where the district administration is located, is approximately 12 kilometers from the station.
Geographic Details
District: Haridwar District is located in the [NA] district.
City: Haridwar District is in the city [NA].
Elevation: Haridwar District is located at an altitude of [Not Available] feet.
Latitude: Haridwar District has a latitude of 29.9457 degrees.
Longitude: Haridwar District has a longitude of 78.1642 degrees.
How To Reach Haridwar District?

By Road:
There are many roads leading to Haridwar. It is near National Highway 58, which links it to other significant North Indian cities. Buses, cars, and taxis may take you from places like Delhi, Dehradun, Rishikesh, and other surrounding towns to Haridwar. Regular bus services are provided by both private and state-run transportation companies.
By Train:
Haridwar has a railway station of its own, Haridwar Junction, which provides excellent connections to important Indian towns. It is a significant railway intersection in Uttarakhand. Regular trains run to Haridwar from places including Delhi, Mumbai, Kolkata, and Chennai, among others. You can rent a cab, an auto-rickshaw, or take a local bus to go to your selected location in Haridwar after arriving at the railway station.
By Air:
Jolly Grant Airport in Dehradun, which is a good 35 kilometres from Haridwar, is the closest airport. There are numerous domestic airlines that offer frequent service to and from Dehradun. To get to Haridwar from the airport, take a pre-paid cab or order a taxi. It takes roughly an hour to go from Dehradun to Haridwar, and the route provides beautiful views of the surroundings.
What Is The Best Time To Visit Haridwar District?

The months of February through April and September through November are ideal for visiting Haridwar. The months of February through April bring mild temperatures and a slew of cultural and religious celebrations to the city. Clear sky, pleasant temperatures, and the world-famous Ganga Aarti draw pilgrims and visitors alike after the monsoon season (September to November). These times are perfect for meditation, visiting Haridwar's many temples, and discovering the city's many cultural offerings.
5 Places Around Haridwar District

Rishikesh: Located just a short distance from Haridwar, Rishikesh is a spiritual and adventure hub nestled along the banks of the Ganges River. It is renowned as the 'Yoga Capital of the World' and offers numerous ashrams, yoga centers, and spiritual retreats where visitors can engage in meditation, yoga, and self-discovery. The iconic Laxman Jhula and Ram Jhula suspension bridges are prominent landmarks, offering panoramic views of the river and surrounding hills. Rishikesh is also a gateway to the Himalayas, making it a starting point for treks and expeditions. Adventure seekers can indulge in activities like white-water rafting, bungee jumping, and camping. The town's serene ambiance, spiritual significance, and range of activities make it a sought-after destination for both inner reflection and exhilarating experiences.
Neelkanth Mahadev Temple: Perched on a hill overlooking the Ganges, the Neelkanth Mahadev Temple is dedicated to Lord Shiva. It is believed to be the place where Lord Shiva consumed the poison that emerged during the churning of the ocean. The temple's stunning architecture and serene surroundings make it a revered site for pilgrims and devotees. The trek to the temple offers breathtaking views of the Ganges Valley and is often undertaken by those seeking a blend of spirituality and adventure.
Har Ki Pauri: Har Ki Pauri is a revered ghat and landmark in Haridwar, where the Ganges River enters the plains. The ghat holds immense religious significance and is a focal point for pilgrims who come to take holy dips and participate in the Ganga Aarti ceremony. The aarti, a mesmerizing ritual of worship involving fire, water, and flowers, is performed here every evening, attracting throngs of devotees and tourists. Har Ki Pauri is a place of spiritual cleansing and renewal, where one can experience the divine connection with the sacred river.
Chilla Wildlife Sanctuary: Located near Rishikesh, the Chilla Wildlife Sanctuary is a haven for nature and wildlife enthusiasts. The sanctuary is home to a variety of flora and fauna, including elephants, deer, leopards, and various bird species. Visitors can explore the sanctuary through jeep safaris and nature walks, getting a chance to witness the natural beauty of the region. The Rajaji National Park, of which Chilla Wildlife Sanctuary is a part, is an important ecological hotspot and a prime destination for eco-tourism.
Daksheswara Mahadev Temple: Situated in the Kankhal area of Haridwar, the Daksheswara Mahadev Temple holds historical and mythological significance. Dedicated to Lord Shiva, the temple is believed to have been the site of a yajna (sacred fire ritual) conducted by King Daksha, the father of Sati (Shiva's consort). The temple's architecture and intricate carvings make it a captivating cultural and religious site. It also offers a serene escape from the bustle of the city, allowing visitors to reflect and connect with the spiritual essence of the region.
Advisory

It is highly advised that before setting off on any trip; you take the time to carefully research the most recent travel information that is presently available, such as the current condition of the roads and the expected arrival times of planes and trains. Doing so can help you avoid being caught off guard and ensuring that your trip goes off without a hitch, regardless of how long or tough it may be. If you put in the time and effort to do your homework before leaving, you may better organize yourself for the trip and pack all the necessary items.
To Conclude

In conclusion, the Haridwar District is a sacred destination for tourists, spiritual questers, and pilgrims alike. It's a chance to see how religion, culture, and nature all come together on the Ganges' holy banks. The Haridwar District invites you to embark on a life-altering journey of dedication, investigation, and self-discovery with its deep spiritual atmosphere, colorful festivals, and ageless traditions.
Posts Related To Haridwar District