… Post Admin / March 12, 2023 / Photo Credit: pngtree
Social activists are individuals who dedicate their time to working towards a social cause or speaking out for the voiceless. They are determined to make a positive difference in society by tackling social issues.
They work to tackle social, economic, environmental, and political issues. They work to create social change and promote equal rights both in their communities and beyond. These activists work to create more equality and justice in their neighborhoods by staging protests, launching campaigns, or increasing awareness through writing or public speaking.
Activists may choose to fight for causes like poverty, racism, gender equality, disability rights, animal rights, or environmental protection. They frequently work together with other like-minded organizations, government agents, and press outlets to bring attention and cause true physical, social modification.
Some of the prominent social activists and environmentalists from Uttarakhand are Rajendra Singh, also known as the Waterman of India, Magsaysay awardee Prakash Bhandari, Chandra Singh Negi, founder of the Ekta Parishad organisation and Padma Shri awardee Anshu Gupta of Goonj. These activists are actively engaged in activities like water conservation, advocating for minority rights, anti-corruption initiatives and many other causes across Uttarakhand. Gaura Devi from Chipko Andolan, Sunderlal Bahuguna, Chandi Prasad Bhatt, Dinesh Pokhriyal 'Nishank', Vandana Shiva, Sunita Vandana, Sunita Narain, Sunita Rana, Anil Prakash Joshi, Hargovind Pant, Deep Joshi, Kamla Pant, Mala Sen and Girish Tiwari.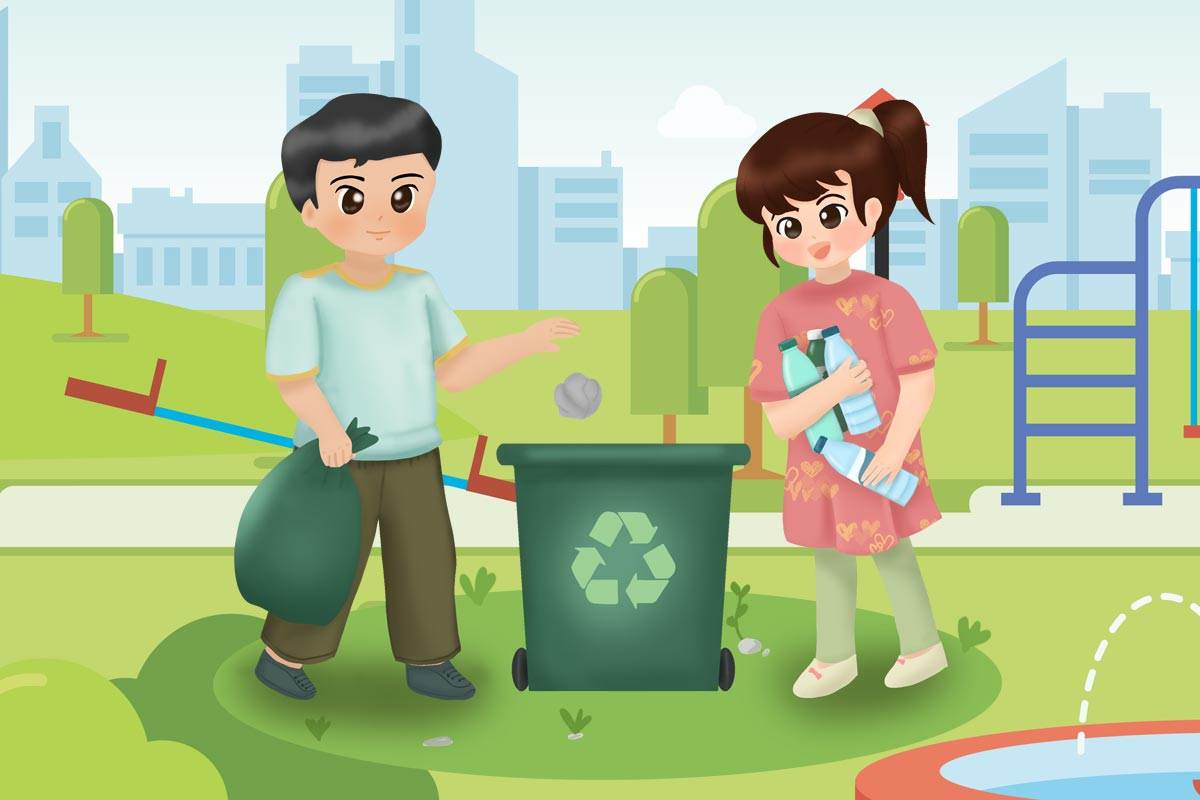 Photo Credit: pngtree
Other social activists who have worked for the society
Abhay Singh Rawat: Abhay Singh Rawat is a social activist from the Garhwal region who is dedicated to protecting the rights of the tribal people and inhabitants of the Uttarakhand hills.
Alka Acharya: Alka Acharya previously occupied the position of Executive Director at the Institute of Chinese Studies in New Delhi, and has been a vocal champion of women's rights in Uttarakhand.
Anand Pal: Anand Pal is a person who uses political and social action from Uttrakhand. He is the coordinator of the Uttrakhand Cherngathan Sangarshsamiti and is devoted to the rights of tribal individuals. He played a crucial role in the Mahul Pancheshwar Campaign to protect the rights of the tribal people living in the area.
Anand Swaroop Negi: Anand Swaroop Negi is an Indian political leader. He represented Pauri Garhwal in Uttarakhand in the 15th Lok Sabha between 2009 and 2014.
Anil Goyal: Anil Goyal, a former magistrate from Uttarakhand, is a passionate environmentalist and social activist. He has fought against deforestation, illegal mining, and unsustainable expansion in the Garhwal hills.
Anil Prakash Joshi: Anil Prakash Joshi is a well-known environmentalist and social activist from Uttarakhand, primarily remembered for his contribution to the Chipko Movement.
Anshu Gupta: Anshu Gupta founded Goonj in 1999 in Uttarakhand, with the purpose of giving aid to people in rural areas.
Anuradha Kanwar: Anuradha Kanwar, an environmental activist from Almora, has been advocating for legal protection of resources in the Himalayas for more than 25 years.
Bharat Dogra: Bharat Dogra is a renowned social activist from Utrarakhand, who works to protect and uphold the rights of tribal people.
Bharat Jhunjhunwala: Bharat Jhunjhunwala is an economics professor who stands up for the rights of small farmers and has been striving to get land distributed in the villages of Uttarakhand for a long time.
Bhuwan Chandra Uniyal: Bhuwan Chandra Uniyal, an agricultural innovator from Uttarakhand, received a Padma Shri award for helping people transition to sustainable farming practices in rural areas.
Bilqees Edhi: Bilqees Edhi: She is an eminent social activist from Utrarakhand who works in favor of women's education and gender equality.
Chandi Prasad Bhatt: Chandi Prasad Bhatt is A Gandhian environmental activist who founded the Dasholi Gram Swarajya Sangh (DGSS), to fight for the rights of the people in the Garhwal Himalayas. DGSS was the first to initiate the Chipko movement in 1973.
Chandra Shekhar Prasad: Chandra Shekhar Prasad set up the Bank Employees Welfare Association, a body to promote the welfare and rights of bank employees. He has been actively fighting illegal mining of riverbed sand in Uttarakhand.
Chetna Sinha: Chetna Sinha A noted social activist from Lehak village in Uttarakhand. She founded the Mann Deshi Mahila Bank, India's first rural bank for women.
Deep Joshi
Dehlu Trivedi: Dehlu Trivedi, a well-known environmentalist and anti-corruption campaigner from Dehradun.
Dhan Singh Rawat: Dhan Singh Rawat, a well-known social activist from Uttarakhand, is renowned for his advocacy for the Scheduled Tribes of the area. He established the Parmarthi Samaj Kos Badhaipur, an organization that works to give power to the tribal societies of the area.
Dhoom Singh Negi: Dhoom Singh Negi, from the Almora district of Uttarakhand, is a celebrated social activist. He has earned a reputation for his combat against illicit quarrying in the area.
Dinesh Pokhriyal Nishank: Dinesh Pokhriyal Nishank is an extremely active social activist in the area. He has been an active supporter of rural development in Uttarakhand and has made a major contribution to the implementation of development policies and projects at the district level.
Dolly Dhyani: Dolly Dhyani, the founder president of NGO Terai Holistic Development and Empowerment Network from Uttarakhand, is a social activist who has been fighting for the rights of the indigenous people in the Terai region.
G.S. Rawat: G.S. Rawat is a social worker who is collaborating with a number of groups in and around Uttarakhand to advance educational and developmental works and welfare initiatives for the people of the state.
Gaura Devi: Gaura Devi is renowned for being the instigator of the Chipko Movement and is highly credited for starting the environmental rights struggle in the area.
Girish Tiwari
Hargovind Pant
K.P. Panun: K.P. Panun, a distinguished conservationist and innovator from Almora, is working hard for the sustainability of Uttar Pradesh and Uttarakhand.
Kailash Satyarthi: Kailash Satyarthi has fought for the rights of children in Uttarakhand and has been awarded the Nobel Peace Prize. He began the 'Bachpan Bachao Andolan' to put a stop to child labor.
Kamla Pant
Mala Sen
Manju Saxena: Manju Saxena, who is part of the All India Forum for Forest and Environment (AIFFE), is a leader in the Adivasi rights movement in the Kumaon region of Uttarakhand.
Manoj Misra: Manoj Misra is an environmental activist that initiated the movement for the cleanup of Ganga and Yamuna rivers, and works for the safeguarding of the ecologically vulnerable western Himalayas.
Mathura Singh Dabral: Mathura Singh Dabral is a celebrated social activist from Utrarakhand who works to provide medical services, healthcare and sanitation to those living in rural areas.
Narendra Singh Negi: Narendra Singh Negi was given the Padma Shri award. He is a passionate environmental and developmental activist, and the leader of the Chipko Movement in Uttarakhand.
Navika Singh: Navika Singh, from Haridwar, is a social activist focused on bringing meaningful transformation to villages by providing access to job opportunities and data literacy.
Prashant Bhushan: Prashant Bhushan, from Uttarakhand, is an Indian lawyer, activist, and politician who has worked with the 'Preserve Uttarakhand' organisation.
Priyaranjan Pathak: Priyaranjan Pathak, an RTI activist from Pauri-Garhwal, is working to get justice for Nara Devi, a victim of an acid attack.
Raja Bhatt: Mr. Raja Bhatt, a celebrated environmental activist from Uttarakhand, is taking great strides to better the standing of the tribal population in the hills. He has taken several steps to protect the biodiversity and improve the condition of the forests in the region.
Rajsekhar Sanguri: Rajsekhar Sanguri is a social activist from Uttarakhand, with the aim of helping Adivasi communities. He began the Uttarakhand Adivasi Panchayat youth wing, so that indigenous communities can benefit from the same opportunities as non-Adivasi people in the state.
Rohit Chauhan: Rohit Chauhan, hailing from Mussoorie, is a mountain climber and social worker who encourages mountaineering and tourism, all the while protecting Himalayan cultures and traditions.
Roma Balubhai: Roma Balubhai is an environmental and Gandhi-following activist that is working to secure the rights of the rural less fortunate and the protection of rivers and woods.
Sandeep Chaudhary: Sandeep Chaudhary is a campaigner dedicated to preserving Chandigarh's watershed and promoting local, sustainable development initiatives.
Sangita Uniyal: Sangita Uniyal is a social activist who established "Proyash Foundation" in order to secure and support the rights of the individuals in the Indian Himalaya.
Sanjay Kumar: Sanjay Kumar is highly respected for his remarkable leadership in social service in the area, and he is working hard to assist those in economically disadvantaged and marginalised communities in Uttarkhand. He has launched campaigns to increase understanding of human rights, gender equality and environmental protection.
Savita Bahuguna: Savita is an advocate for educational and healthcare rights from Haridwar. She strives to make sure the constitutional rights of people living in the hills of Uttarakhand are protected.
Shaky Singh Negi: Shaky Singh Negi from Utrarakhand is a well-known social activist who speaks out of children's rights and provides educational opportunities to those who are economically disadvantaged.
Shweta Jasoria: Shweta Jasoria is an activist for animal rights from Uttrakhand. She is the founder of a non-profit organisation called "Aadhar" for animals, which is dedicated to fighting for animal rights and raising awareness about animal protection and welfare.
Soni Sori: Soni Sori has been a well-known leader in the battle for justice and human rights of the Adivasi community in the Ghati region of Uttarakhand.
Subodh Singh Negi: Subodh Singh Negi is a renowned environmentalist in Utrarakhand who works hard to protect the local wildlife and plants.
Sudhanshu Bhuria: Sudhanshu Bhuria is a talented social activist and has been a significant factor in forming the public and social welfare organizations in Uttarkhand. He has been a major participant in multiple campaigns, such as advocating for the elderly's rights and aiding families influenced by natural disasters.
Sunderlal Bahuguna: Sunderlal Bahuguna, who was from Uttarakhand, was an Indian environmentalist and Chipko Movement leader, remembered for his efforts to save forests. In the 1970s, there was the Chipko Movement that worked to protect forests and trees from being cut down commercially. Through the Chipko Movement, people hugged the trees to stop them from being cut down for commercial gain. His contributions have enabled the state to conserve its forests and water resources.
Sunita Narain: Sunita Narain, an influential environmental advocate from Uttarakhand, was the leader of campaigns like the Chipko Movement.
Sunita Rana: Sunita Rana is a highly respected social activist from Uttarakhand. As a social worker and environmental activist, she has devoted her time to building up minority and disadvantaged communities in the state.
Sunita Rani: Sunita Rani, a distinguished social activist and creator of the NGO Jhilmil Umeed in Uttarkashi district.
Sunita Vandana: Sunita Vandana is devoted to the rights and welfare of indigenous people from Uttarakhand. She has been a part of campaigns related to water security and the rights of tribal women.
Sunita Vijay: Sunita Vijay is a campaigner for social causes from Uttrakhand. She tries to preserve the environment in a sustainable way and to give people more power. Sunita has partnered with civil society organisations, the Indian government, and international organisations.
Teesta Setalvad: Teesta Setalvad is a widely recognized activist from Uttrakhand. She is an acclaimed journalist, defender of human rights and author. She is renowned for her efforts towards preserving secularism, promoting communal harmony, and achieving justice.
Udhay Singh Martolia: Working in Pithoragarh, Martolia has been working to improve educational, health, and cultural support in underserved areas of Uttarakhand.
Uma Bhatt: Uma Bhatt is the founder and researcher of the Centre for Himalayan Systems Studies. Her research centers on sustainability, conservation of resources, and gender equality in Uttarakhand.
Vandana Shiva: Vandana Shiva is a prominent environmental and women's rights advocate who speaks out against genetically modified organisms and supports intellectual property rights for local communities. She is a well-respected environmentalist from Dehradun, who has been actively protesting corporate globalization and unsustainable development.
Yusuf Merchant: Yusuf Merchant is from Uttarakhand and is a passionate social activist who is dedicated to providing higher education and greater opportunities to the disadvantaged population in Uttarakhand. He is making an active effort to promote educational and health organizations in the state.